Investing in residential real estate in Washington D.C. can prove quite lucrative, but many investors have been burned by deals gone bad. Even great properties can be hurt by recessions and inflation, eating into profit margins and limiting growth potential. We offer an appealing alternative for high net worth individuals and family offices seeking projects for capital preservation and growth—joint venture investments.
Investments that generate real returns
Benefit from a unique partnership with experienced industry experts.
We utilize proven investment methodology, coupled with realistic projections and conservative underwriting to generate attractive returns. We target multifamily properties in value-based markets that represent strong growth potential. 
Our business model includes an IRR target of 15-20%+ over a 7-10 year holding period. Our appreciation model is based on conservative rent roll increases that translate into a more valuable asset. Considering the limited risk of this investment vehicle, projected returns are exceptional.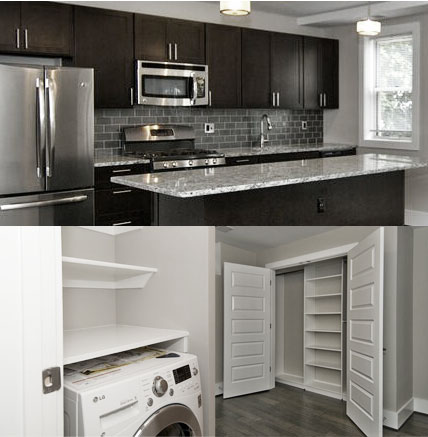 Benefits of Investing with Oculus
Investing with Oculus Properties is an appealing option for qualified investors looking for limited risk options for capital preservation. By entering into a joint venture with Oculus, you'll benefit from the following:
Carefully-vetted properties
Before negotiating an investment opportunity, Oculus Properties performs an in-depth vetting process with careful analysis of all prospective properties. This process generally includes a full appraisal, market reports, and engineering and environmental reviews.
Limited Recession Risks
Unlike traditional fixed income markets, value-based housing rarely loses value during recessionary cycles. Washington D.C. has one of the strongest housing markets in the nation, with constant demand that isn't negatively impacted by economic turmoil.
Inflation Protected Investments
Workforce housing is of limited supply, which has historically ensured that rents keep pace with the consumer price index. This unique hedge against inflation is rarely observed through other investment avenues.
We Closely Monitor Our investments
Properties acquired under a joint venture between Oculus Properties, LLC. and our clients are managed by the Oculus Realty team. This comprehensive approach provides a headache-free alternative to traditional investment models that require third party property management oversight. Furthermore, by managing our investment portfolio in-house, we're able to ensure potential challenges are identified well in advance, protecting long-term earning potential. 
Get Started
Ready to focus on capital preservation and growth by partnering with the team at Oculus Properties? Learn more about our selection process, proprietary financial models, and strategic acquisition plans by reaching out today.