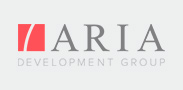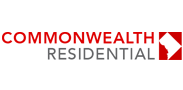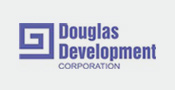 A TRUSTED PARTNER FOR YOUR PORTFOLIO
We make owning properties simple.

Management
Minimize your real estate risk and increase net operating income. By embracing cutting-edge technology while maintaining a service-driven approach, we drive value for property owners through day-to-day operations.

Investment
From property acquisition to asset management, we foster strong returns through long-term investment strategies and serve as a vehicle for investors seeking to preserve existing capital and bolster their net worth.

Consulting
Discover the hidden potential of your portfolio. Our extensive real estate experience allows us to effectively target our clients' goals. From investment analyses to operational audits and project management, we have you covered.
Oculus has been a fantastic partner managing Kensington Shopping Center. Daily operations are flawless. While partnering with Oculus, NOI has improved resulting in better than expected value creation. It is a comfort to know the professional Oculus team is looking out for my property.
Neil Burka - Harsam Properties LP
An investor must understand and independently confirm all aspects of an investment- good and bad- before investing. I will continue to rely on Oculus Realty because David's team has demonstrated a better understanding of this nuanced market than anyone else I've encountered.
Brad Gilchrist - Gilchrist Investments
Why Choose Oculus Realty?
Customized alternatives to outdated management solutions.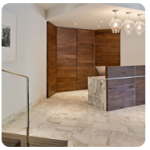 Unrivaled Experience
From charming communities in transitional neighborhoods to luxury mid-rises in the West End, our portfolio spans an impressive breadth of properties across the District. Helmed by a team of veteran property managers and industry leaders, we utilize our wealth of experience to seamlessly propel our operations forward.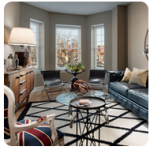 We're a Service Business, Not a Real Estate Firm
Other firms wear their real estate operations as a badge of honor, but we consider ourselves a service business, first and foremost. Striving to generate value through service excellence is much more than a motto for our team—our entire approach to property management centers on integrity, creativity, and superior workmanship.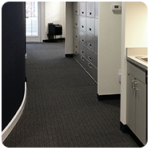 technology-focused
We don't rely on outdated legacy operating systems, but instead leverage an impressive assortment of cutting-edge technological tools to keep our clients profitable. Proper use of these platforms yields increased revenue and freedom that can't be matched by the old guard.
David is one of the brightest, most focused professionals in our industry. His knowledge, skills and caring personality come together in a way that engenders confidence and trust in those who engage or work with David at many levels.
Rick Leeds - Cummings & Leeds LLC
Oculus has truly mastered the art of communication and administration within property management and we are grateful to have Oculus involved with the assets of our company.
Joseph Reger - The JCR Companies
Rethink the rules of property management
Partner with advocates who can help you successfully navigate the challenges of our local market.
[contact-form-7 id="26" title="Main Lead Form"]
A recognized leader in our industry


Washington, DC's Leading Property Experts
Managing an investment portfolio in the Washington metropolitan area presents a number of challenges unique to this market. Stringent rent regulation, aging properties, and ever-increasing housing needs continually impact investors who choose to purchase properties in Washington D.C. and the surrounding suburbs.
From leveraging the District's administrative petition process to advocating on behalf of landlords on local commissions, our team remains committed to making life easier for property investors. We personally manage 30 different properties across the city's many diverse neighborhoods, and we understand the intricacies of local ordinances governing landlord-tenant relations.
Don't leave your property management strategy up to chance—partner with experts who can effectively juggle the needs of your home with the responsibilities imposed by local authorities.
take the next step with oculus realty
To discuss your real estate and property management needs, fill out the form or give us a call.